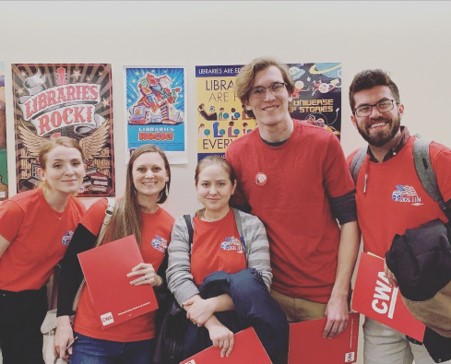 Graduate students from UAlbany descended on the State Capitol to lobby the NYS Legislature to pass the GSEU's bill eliminating fees for graduate student employees. The bill (A.7241 Pichardo/S.3916 Stavisky) passed the Senate last year in 2019, and will need to pass both houses in the Spring 2020 legislative session. Albany members (Photo: Feb 11 Lobby Day 1) joined with GSEU members across the state to speak with legislators and share their stories of how fees present a heavy burden on graduate students. The union views these back-door fees as a "pay to work" scenario, which would be considered illegal in any other occupation. 
Below photo: Graduate students gather on the Million Dollar staircase in solidarity with other educators demanding more funding for higher education (Photo: Mar 3 Lobby Day 1)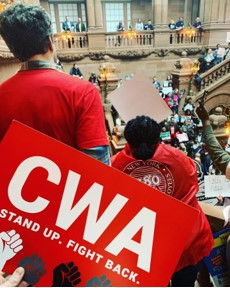 Below photo: In the Senate Higher Ed Committee (Photo: Mar 3 Lobby Day 4) GSEU members quietly cheer as the bill makes its way out of committee and moves to the Senate floor.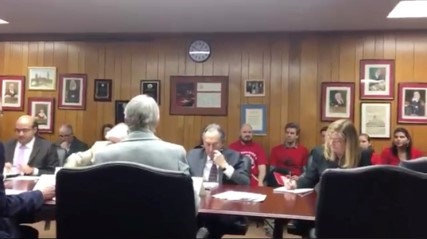 Below photo: Business Agent Sam Rider (Photo: Mar 3 Lobby Day 2) passes out postcards handwritten by graduate students expressing the financial struggles they find themselves in due to fees.