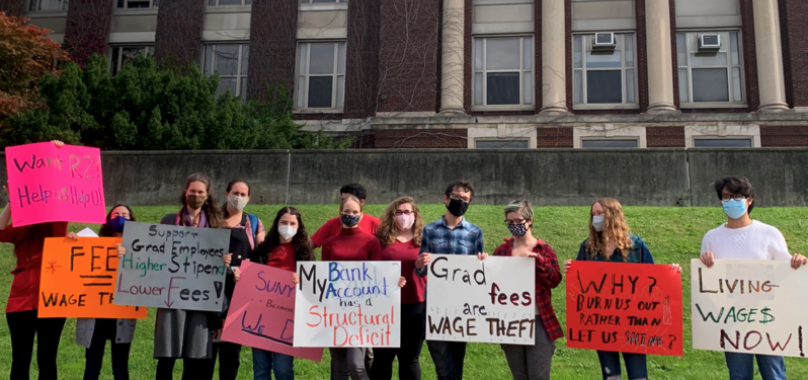 SUNY College of Environmental Science and Forestry graduate student workers gathered in Bray Hall Thursday afternoon to protest the base stipend for graduate workers and student fees. 
Students presented a petition with more than 170 signatures from graduate students and faculty at SUNY-ESF and other SUNY colleges and universities to the president and vice president's office. 
In testimonials collected over the course of two years, which graduate student workers sent to the Graduate Students Employees Union, students wrote that they had to live off of food stamps to afford groceries. One student said they had to sell their car.