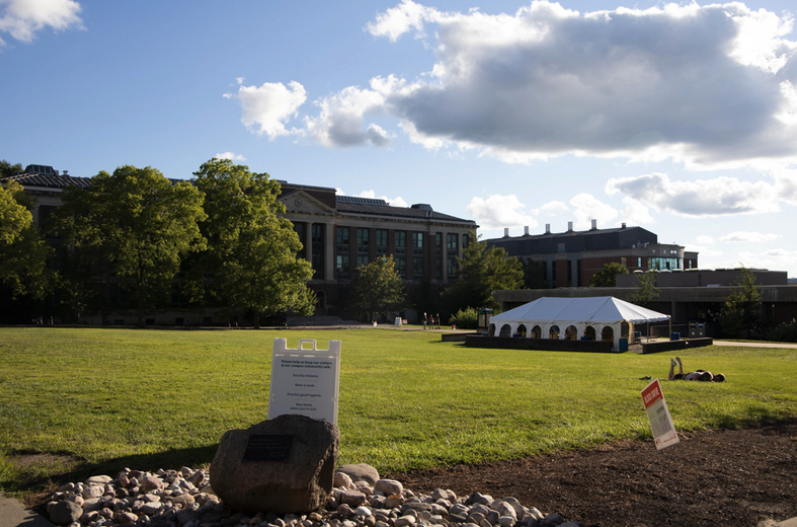 A year after reopening for in-person instruction, SUNY-ESF is still failing to properly contact trace a large portion of the campus community: graduate employees.
ESF began the fall 2021 semester without a contact-tracing team, relying entirely on Syracuse University's system. With this system, students receive notice of potential COVID-19 exposures in the classroom via emails. While this system is effective at notifying faculty and enrolled students in a given course, it fails to notify many graduate student teaching assistants, whom faculty members have been tasked with notifying instead.
Teresa Rose Osborne, a Graduate Student Employees Union (GSEU) elected representative, raised this concern with David Newman, who is ESF's interim provost and vice president for academic affairs, on Sept. 14. It was not even a month into the semester, and Osborne was already hearing horror stories from TAs who didn't know they had shared classrooms with students who had tested positive for COVID-19 until faculty mentioned it days or weeks later.